Our jumpers are crafted by hand in Hawick, Scotland from pure fibres, and never synthetic fibres. Our ambition is to create knitwear that you will cherish for years. As it becomes clearer and clearer the damage that consumerism is doing to our planet, we are making products which last.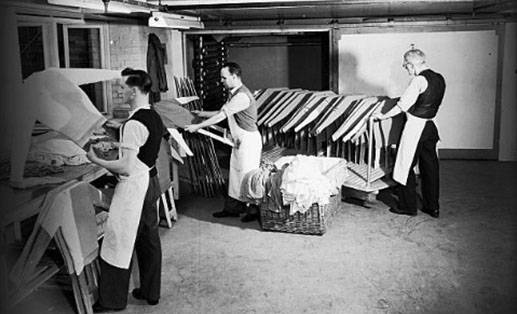 Our knitted jumpers are made in a family run manufacturers in Hawick, Scotland.
The wool industry in Hawick originated in 1771. The family we work with create a HADES jumper using traditional expertise and craftmanship. It is culturally and socially important that the craft and industry in the region is supported to safeguard its future. Particularly as we become an increasingly automated and globalised world.

It all starts with the yarn. Cloth determines the life of a garment. Many wool garments are made from viscose, nylon and polyester which are derived from petroleum. We only ever work with pure fibres, and never synthetic fibres.
This means our jumpers are really soft and don't shed plastic microfibres into the oceans.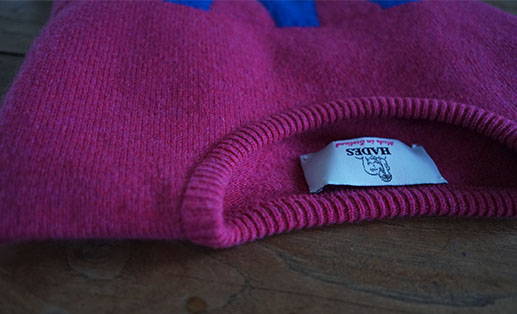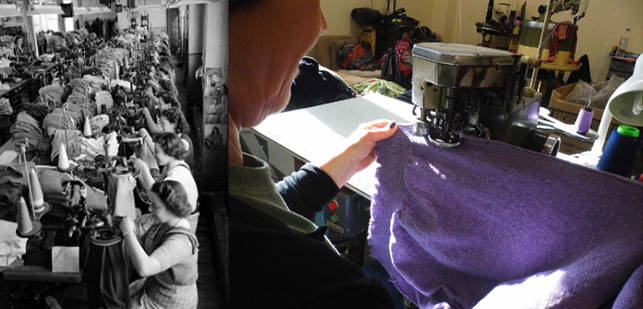 Our yarn comes from a family run mill located in the heart of the Yorkshire Pennines in England that have been operating for over 200 years.
Lambswool is a fibre taken from the first shearing of a lamb and is the highest quality of sheep's wool to be found. Our other garments are made from merino wool, it's soft, lightweight and insulating.
Once we have selected the wool colours we'd like to use in our jumpers, the yarn is sent to our Scottish Manufacturer for them to be knitted.

A HADES knitted jumper is made using a mix of ancestral craftmanship and technology. The process of crafting each jumper is lengthy and much of the work is done by hand.

As a society we are increasingly disconnected from how the day to day items we use and wear are made. A greater understanding of the charms of solid craftmanship of such items offers an appreciation of their sense of beauty. Particularly against the crude and cheap execution of some products.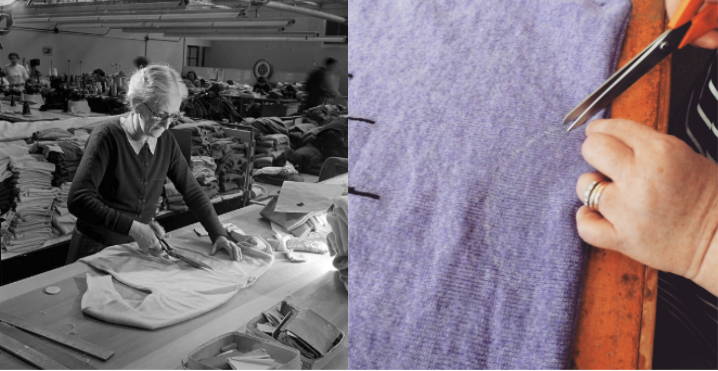 Every single one of our items is crafted by hand, the artisans link the individual pieces of the garment together (front panel, arm etc.) and hand sew the necks with exceptional precision. Whilst the knitted pieces are crafted using advanced Japanese machinery, called the Shima Seiki.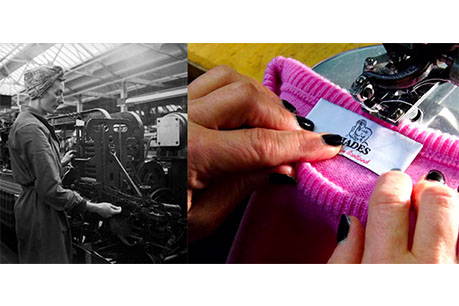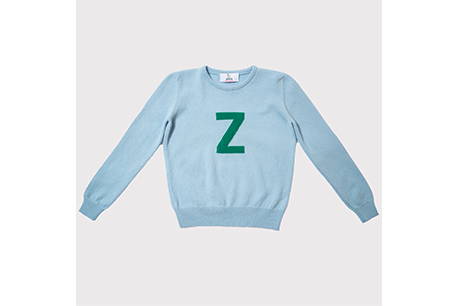 HADES supports and believes in sustainable fashion, we do not wish to contribute to the irresponsible facets of the fashion industry. It's important to us that we know how the product is made and that workers are treated fairly.
When you buy a HADES knit you can be assured that it has been made using the best raw materials in the world, pieced together with exceptional craftmanship and created in a way that is fair to people and the planet.